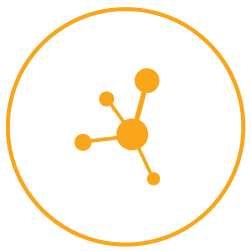 PFAS Remediation & Containment
Temporary landfill caps and closures
Perfluoroalkyl and Polyfluoroalkyl Substances (PFAS) have quickly become a top human and environmental health concern nationwide.  PFAS have been used in various products since the 1940s. Their mass applications have ranged from coatings on kitchenware and clothing, to aqueous fire-fighting foam at airports. These wide ranging consumer product applications, coupled with their water-soluble and non-biodegradable nature, have made PFAS a major contaminant to drinking water supplies. As the PFAS remediation industry continues to explore options, you can count on ICS to stay up to date on the best management practices, products, and designs to assist in the cleanup and containment of PFAS from our environment.
Geomembrane Liner Materials & Installation Services
ICS pledges to provide the best possible customer service throughout the duration of your PFAS containment and remediation project. We source liner materials from the top producers in the industry and provide installation services managed by the some of the most experienced leaders in the geomembrane liner trade. From sales to delivery to installation, ICS will be here with the expertise and support you deserve to make your geomembrane liner project run smoothly.
BLOG POSTS RELATED TO PFAS
PFAS
PFAS & Geosynthetics Update: The Environmental Protection Agency (EPA) has released their mandated PFOA and PFOS Diffusion through LLDPE and LLDPE Coextruded with EVOH at
Read More »
PFAS
PFAS & Geosynthetics Update: The Environmental Protection Agency (EPA) has released their mandated PFOA and PFOS Diffusion through LLDPE and LLDPE Coextruded with EVOH at
Read More »
FOR ALL OF YOUR GEOMEMBRANE LINER NEEDS